The evil Wonka's hellspawn minion army stand at attention awaiting the Dark Lord's wishes. Wonka says he brought them from a dark place of "nothing but desolate wastes and fierce beasts." They would much rather serve as Wonka's slaves in purgatory than return to the excruciating reality of their realm.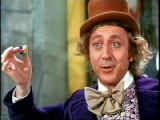 Wonka offers some smack to his visitors claiming it will bring them happiness. As if Wonka's surreal Hell-domain wasn't enough, he offers these psychotropics to his visitors to break their moral bonds of normalcy and decency and begin their descent into pain and suffering.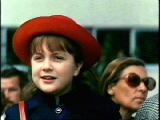 Violet entered Wonka's lair thinking she was going on a magnificent tour. However, Wonka had other plans. His malevolent trickery persuades her into taking a piece of candy. She later finds out she has taken a one-way ticket to Hell!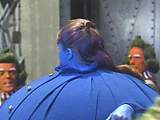 Her figure is distored into a rotund mockery of her previous self. More of the neverending hellspawn army quickly surround her to escort her deeply into the bowels of Wonka's netherworld.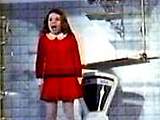 Veruca came before the Dark Lord for one purpose: to display before him her prowess in her insatiable greed. She stands before him on an evil measuring device to determine if she will join the other daemons of Wonka's underworld. After extensive rehabilitation, she starts a band. (and turned into a hottie!)